Please support us to be nominated "Best of Wedding 2017″ by writing your experiences on TheKnot.com.
If you have had a great experience at our bridal and evening showroom, by clicking TheKnot.com page below, you can easily post a review and you would greatly support our business.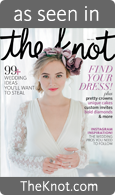 Our staff and designer are dedicated to going an extra mile to ensure you to have great experience with us, whether you are visiting for consultation at our showroom or you are a SY bride, we greatly appreciate your support.
Below are some links to our other review sites and you can also support us by following us on Instagram and Twitter and liking our page on Facebook.
Selia Yang on Yelp
Selia Yang on NyMag.com
Selia Yang on Google+
Thank you and we look forward to seeing you at our showroom!